The use of public spaces in Józsefváros is regulated by Decree No. 4/2020 (II.27) on the use of public spaces owned by Józsefváros Municipality, available here>>>
The following summary highlights only the main points of the regulation, in case you are submitting an application, please refer to the whole regulation or ask for detailed information from the Administrative Office at the Mayor's Office of Józsefváros: https://jozsefvaros.hu/otthon/polgarmesteri-hivatal/szervezeti-egysegek/igazgatasi-iroda/
More information on the process is available here: https://jozsefvaros.hu/ugyintezes/ugy/kozterulet-hasznalat-kerelmezes/
Permission for the use of public spaces
A permission for the use of public spaces must be obtained for the following activities.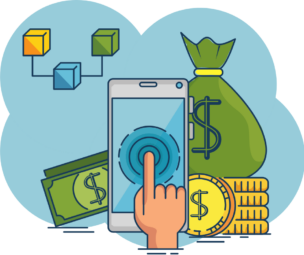 Commercial activities and advertising
placing a tradesign, signboard, billboard, citylight poster
the use for other touristic, commercial and catering purposes
setting up a temporary or seasonal restaurant terrace
setting up a kiosk, open-structure counter
setting up patio parasols, umbrella structures extending into public space, gas-fired patio heaters in connection with commercial activity
selling at farmers' market
selling from rolling stores
occasional sale on public spaces, including street trading
promotional, commercial and service activities
commercial leaflet distribution
selling on public spaces connected to commercial premises, or to public spaces;
placement of rolls, dispatch of goods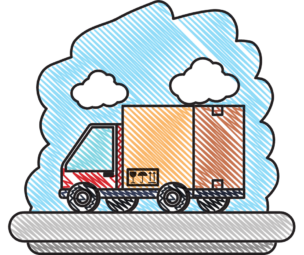 Storage of vehicles
storing inoperable vehicles for more than 10 days (only on secodary roads)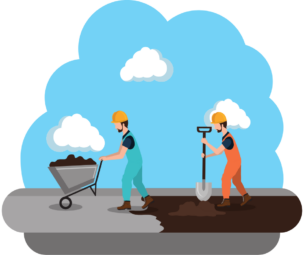 Construction works
facilities connected to construction works, machinery needed for execution and construction, placement of scaffolding, protective roofs, awnings in connection with construction works and storage of construction materials
container (up to 9 m3 capacity) for the collection and disposal of construction debris, household waste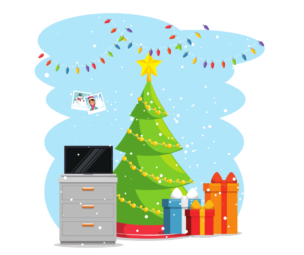 Cultural and sport events, other events
public space and temporary parking spaces necessary for cultural events, exhibitions, fairs, markets and sideshows
route of sport events, use of public space, temporary parking spaces
events where participants use green areas (except for cases covered by the law on assemblies)
temporary placement of works of arts as well as religious, cultural, historical symbol(s) and commemorative plaque(s)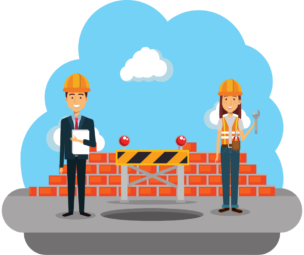 Structures installed in the public interest
placement of street furniture, outdoor public equipment (particularly flower planter), clock
booth and shelters placed at transport stops, gas station, petrol totem price display, electric vehicle filling station
placement of structures and equipment in connection with public hygiene as well as selective container to collect municipial solid waste in public spaces
Entertainment activities
entertainment activites, portrait drawing
placement of mechanical music player, TV, or projector
busking
making music in publis spaces
sideshow
the production of an audivisual work not covered by the Act on Motion Picture if the normal use of public space is hindered for more than 30 minutes or on an area more than 15 m2;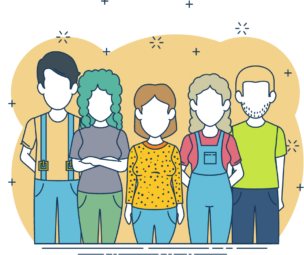 Political, civil, and social activities
political events if it involves commercial, catering, and advertising activities
placement of equipment necessary for fundraising for more than 3 days for organizations falling under the Civil Act and other organizations
placement of equipment necessary for food distribution for a maximum of 3 days, except for places where notification is sufficient (see below)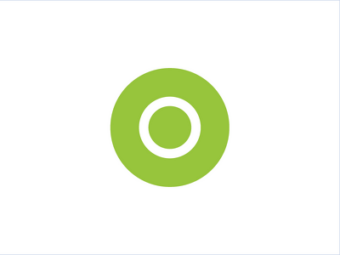 Using micromobility points; for providers of micromobility points
Information on establishment of micromobility points is available here >>>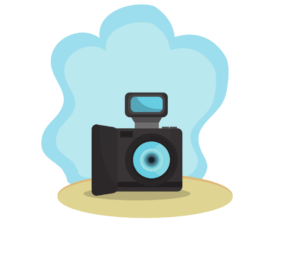 Filming in public spaces
Information on rules related to filming in public spaces is available here >>>
Obligation of notification
The following activities do not require a permission for the use of public spaces but shall be notified within 72 hours before the start of the activity, but no later than the start of the use.
temporary placement of a container requested by a private individual for an activity related to real estate owned by him/her, for a maximum of 2 days per year, in a parking space only
the use of public space related to the construction, repair and maintenance of roads, pavements and green areas
utility malfunction, telecommunication cable fault clearance activities
for the use of public space for the purpose of eliminating or averting a danger to life or accident, as determined by a structural engineer or other expert or authority, for a period of use not exceeding 30 calendar days
placement of road equipment and installations for the organisation and management of road traffic
placement of a small waste container during the opening hours of the place of entertainment, commerce, catering or service
political events if it does not involve commercial, catering, and advertising activities
non-commercial leaflet distribution except during a campaign
placement of equipment necessary for fundraising for a maximum of 3 days for organizations falling under the Civil Act and other organizations
placement of equipment necessary for food distribution for a maximum of 3 days in the following places:
Népszínház utca
parking zone in Vásár utca
Mátyás tér
western end of Teleki László tér
Horváth Mihály tér
Losonci tér
Kálvária tér
Where and in which cases a permission for the use of public spaces MAY NOT be granted
A permission for the use of public spaces may not be granted in the following cases.
at stops of public transport vehicles, except where the use of public space is for the purposes of passenger traffic or the provision of services or information to passengers
on a section of pavement where the intended installation would obstruct pedestrian traffic or the detection of a pedestrian entering the roadway
green areas if the intended use will cause permanent damage to the existing vegetation and restoration is not possible
engage in any activity that would adversely affect the environment, be dangerous to public safety, public health or be contrary to public morals
the construction of installations and equipment for the operation of which the necessary energy and water supply, sewerage or drainage and waste disposal cannot be ensured
within a zone with a radius of 1.5 metre around the memorial plaques in Corvin köz, and in the same place every year between 21-25 October and 2-6 November;
distribution of products that cannot be sold in public spaces
placement of sale tables except
at sport fields and if they are related to sport events
in case of occasional sale for up to 20 days before the following holidays:

Christmas
New Year's Eve
Women's Day
Easter
the celebration of 15 March
the celebration of 20 August
All Saints' Day
Mother's Day
the construction of enclosed structures for service purposes
an activity that is restricted or prohibited by the Town and Country Planning Ordinance - the Town and Country Planning Procedure and Manual are available here >>>
repairing vehicles
the storage of a vehicle used for advertising purposes, except during campaign periods
the placement of vehicles which do not meet the conditions for participation in transport or which do not participate in transport for the purpose of carrying advertising, except during campaign periods
the proper use of parking spaces for parking purposes
Who can NOT be granted a permission for the use of public space
applicants that are in arrears with payment for the use of public space
applicants that are in 30-day arrears with payment of instalments recorded in an instalment agreement concluded earlier
any member of the legal entity that is in arrears with payments for the use of public space resulting from their activity
applicants that had used public space at least on two occasions in the year prior to submitting an application, or on three or more occasions within the past three years without payment of the relevant contribution or for a different purpose, which had been established by people or bodies entitled for inspection, and a fine had been imposed but not paid.
When to submit an application?
Applications for the use of public space up to seven days must be submitted at least 8 working days in advance, for use beyond seven days at least 15 days in advance.
How long does it take for the Municipality to issue permission?
The relevant committee of the representative body makes a first-instance decision about the applications at its session following receipt of expert opinion but within 60 days the latest.
The representative body decides on temporary placement and maintenance of objects, symbols or memorial plaques not deemed works of art within 60 days from receipt of the relevant request.
The Mayor makes a first-instance decision within 8 days from receipt of the request
if the committee is not in session for 15 calendar days or if a meeting had no quorum
if the period of use requested is up to 7 calendar days and the applicant requests no reduction or waiver of fees
placement of containers for construction
for catering or busking except for organised events
for portrait drawing
for commercial leaflet distribution
for 30 days following local elections but not later than the establishment of the committee
if the applicant has been exempt for payment for a restaurant terrace or sunshade
How much will district residents have to pay for use of public space?
The decision maker shall establish the fee for the use of public space based on the provisions in Annex 1 to the Regulation, which is available here >>>
How can one apply for the reduction of or exemption from the fee?
You can apply for reduction of or exemption from the fee by submitting the documents verifying your cause if one of the following is true for you:
restoration of buildings using funds won at Municipality, Metropolitan, government or EU tenders
humanitarian or charity activities
cultural activity or environmental protection
non-commercial events organised by registered political parties, churches and social organisations
placement of ornamental pools, fountains, water tanks and other public objects
facilities established to provide services for public transport
for a justifiable reason.
Exemption from payment is not automatic.
When is the use of public space free-of-charge but subject to permission?
facilities and equipment used by providers of public space maintenance
facilities used by the armed forces, armed bodies, law enforcement bodies, the ambulance, the fire-brigades and the water utility services
public spaces used during renovation of condos, cooperative apartment buildings or listed historic buildings directly below the front of the building in its length provided it does not take up paying parking lots. If the use of public space takes up paying parking lots, the fee equals the fee of parking on working days.
placement of mailboxes
at the time of bulky waste collection
charity events or free-of-charge services for the public good
ramps, lifts for wheelchairs
structures and equipment of public hygiene
busking, other music making
placement of flower boxes
placement of protective devices of trees or other greeneries
soup kitchens or collection of donations for civil and other organisations (if longer than 3 days)